Founded in 2018, our factory in Ashland City, Tennessee, is dedicated to the distinguished design and meticulous construction of the highest-quality custom fiberglass fishing boats in the world. Caymas Boats' build team consists of some of the most highly experienced craftsmen in the industry—men and women who share a passion for creating a superior product.
As a pioneer in the bass boat manufacturing industry, our founder, marine industry veteran Earl Bentz had a vision for Caymas' Freshwater Division—to build his best-performing bass boat to date. With an average of 30 years of experience in fiber glass manufacturing, our freshwater development team strives to provide our customers with a dry ride, maximum speed and comfort, superior safety and effortless performance.
In our Saltwater Division, Earl's ambition is to design and build an uncompromising fiberglass fishing boat for both inshore and offshore anglers. Earl partnered with Michael Peters Yacht Design in the creation of the new line of Caymas Saltwater Boats. Every Caymas Saltwater hull is designed with Michael Peters' patented Stepped-Vee
Ventilated Tunnel Hull (SVVT). For the Caymas Saltwater Boat owner, this hull technology increases speed and fuel economy by reducing water drag, as well as providing a more luxurious and drier ride.
Caymas Boat owners experience unmatched performance and function, throughout use of exceptional materials and the latest marine technology. Our commitment to outstanding customer service and support is unrivaled, and stands proudly at the forefront of our mission. We strive to build the most superior freshwater and saltwater boats on the market, providing fishermen and their families with a lifetime of great memories, and a phenomenal ride along the way.
Caymas People—The Right Stuff
Tennessee has a history of producing great craftsmen
The Caymas team enjoys a history for crafting performance, high-quality fiberglass fishing boats. Caymas is proud to call Tennessee home. The clock tracks our team's experience; every minute the Caymas team adds to its craftsmanship skill. The photos highlight that in order to build the best fiberglass boats, you must have the best and most skilled boat builders around. We do.
The Caymas Team And Their Years Building Performance Fiberglass Boats.
Please come by our Ashland City plant to meet our team and you can see boats built with pride and dedication. Give us a call to schedule a tour: 1-888-4CAYMAS
Our factory is located in Ashland City, TN where Earl Bentz has been building the highest quality Fiberglass fishing boats for decades. However, Caymas Boats are now being built in a brand new state of the art 120,000 square foot climate controlled factory. A second 120,000 square foot facility is currently being built next door to keep up with the demand and increase capacity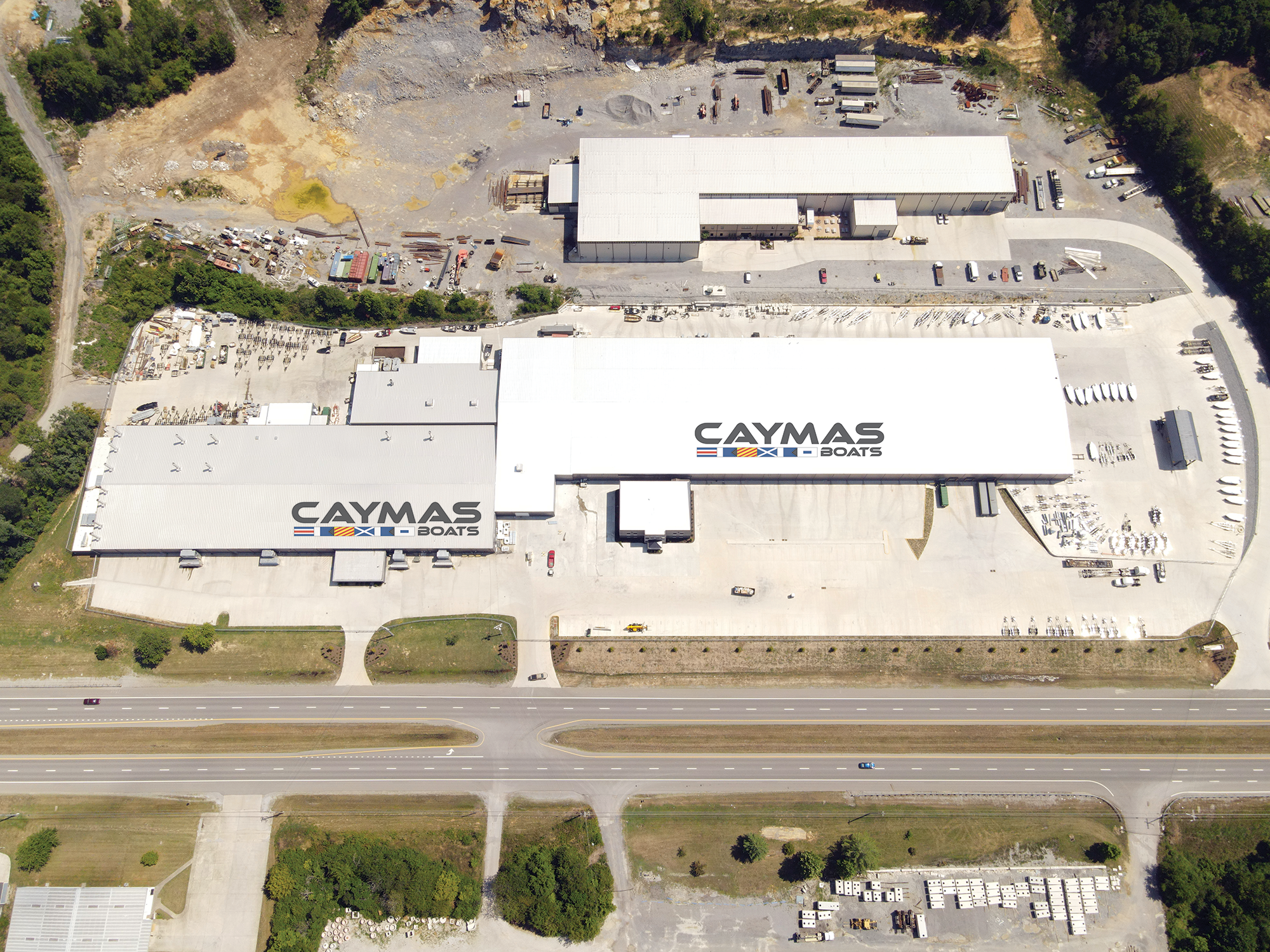 At Caymas Boats, we know there are a lot of great manufacturers out there to choose from. However, when you are buying a Caymas boat, here is the promise we make to each and every one of our customers.
Superior Customer Service — Every Earl Bentz owned company puts the customer first, and we believe the level of service we provide to our customers has played a big role in the long-term success of his companies.
Lifetime Warranty on the Hull — We will stand behind our product for life. When we build a boat we build it to last a lifetime.
Innovation at the Forefront — Our team works tirelessly to ensure that when you buy a Caymas Boat, you are buying the absolute best boat money can buy.
Fit and Finish — We pride ourselves in having the best manufacturing team with more than 1600 years of combined manufacturing experience, and it shows in every single boat that leaves the factory.
Quality Control — We have an 86 point check that happens before every single boat leaves the factory to ensure that even the most minor detail isn't overlooked before being shipped out.