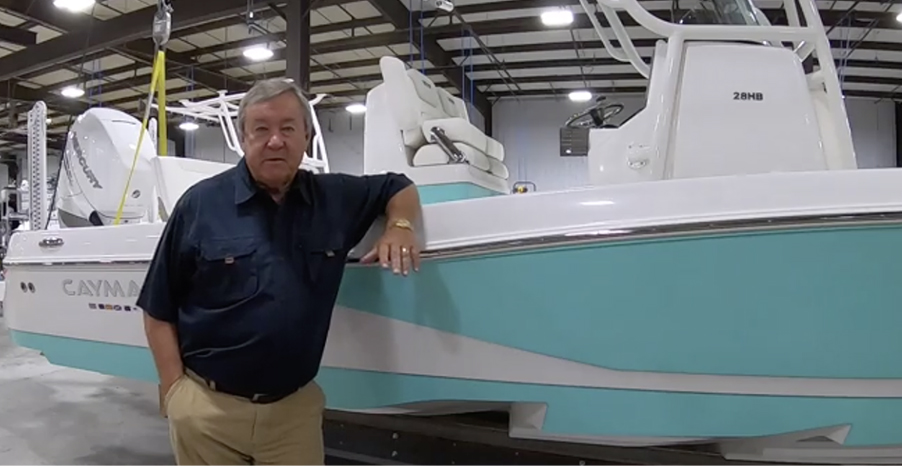 EARL BENTZ literally grew up in the marine business. As a teenager, Bentz worked for his uncle, D. F. Jenkins, at his marine dealership in Charleston, South Carolina. Although originally hired to rig and service boats, the young Bentz also began working with the pit crew of his uncle's boat racing team. Boat racing captured his imagination, and at age 16, Bentz drove in his first race, piloting the Blue Goose in an event on Lake Murray.
Racing quickly became Bentz's passion and soon he was competing on the national circuit, while continuing to work on boats and outboards at his uncle's dealership. After recovering from a near-fatal crash during a race at Lake Eufaula, Bentz was invited to join the Mercury Racing Team in Oshkosh, Wisconsin in 1973. He raced for Team Mercury for eight years, during which time he was the nine-time National and two-time World Champion.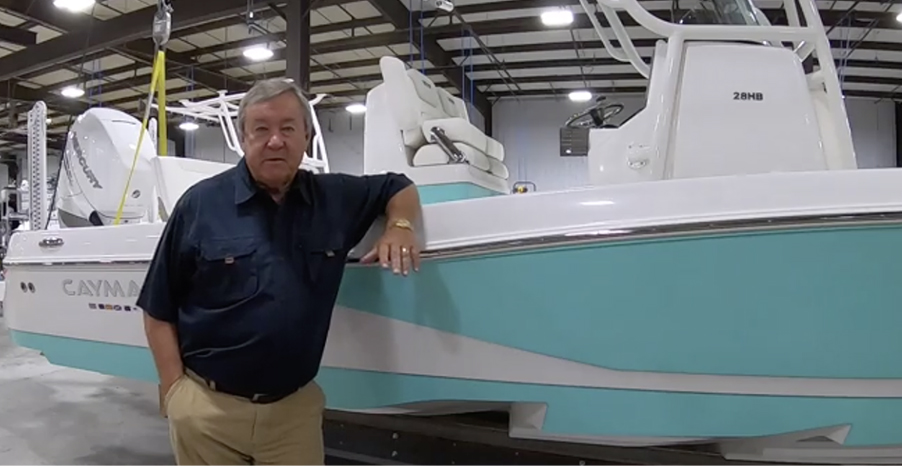 The bass boat boom of the Seventies was in full-swing, and in 1975, Bentz accepted a position working with Hydra-Sports, a leading boat manufacturer in Nashville, Tennessee. His initial assignment was in research and development. It was during this time in his career that he became the first person to drive a bass boat powered by a V-6 outboard motor.
While at Hydra-Sports, Bentz moved to customer service, then to sales and marketing. He was promoted to Vice President/General Manager in March 1981, whereupon he retired from boat racing. In September 1983, Bentz resigned from Hydra-Sports to become President and founder of his first boat manufacturing company, Stratos Boats.
Under Bentz's direction, Stratos quickly became a leader in the fiberglass fishing boat industry. After Bentz sold Stratos to Outboard Marine Corporation (OMC) in January of 1987, he remained as President, and founded Javelin Boats later that year. Under his leadership, the OMC Fishing Boat Group became the world's largest producer of fiberglass fishing boats, employing over 850 people in Middle Tennessee.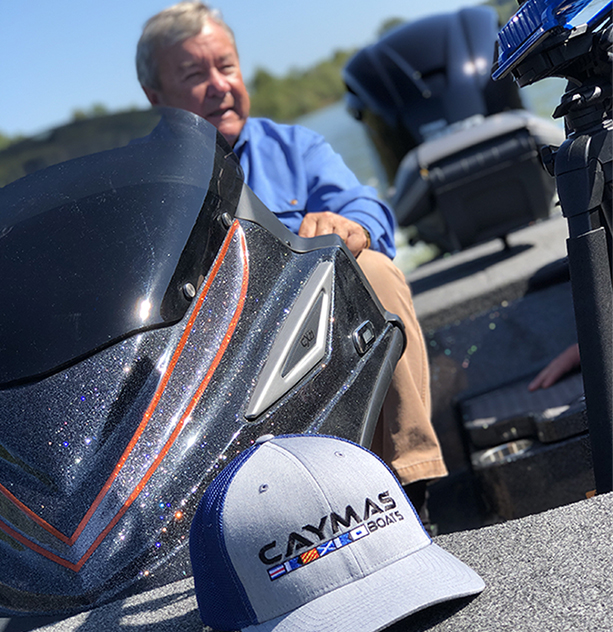 In May of 1996, Bentz founded Triton Boats, a premium line of saltwater and freshwater fishing boats. By July of 1997, Triton opened a 280,000 square foot plant and office complex in Ashland City, Tennessee. In early 2001, Triton opened an aluminum plant in Aberdeen, Mississippi. In 2005, Triton Boat Company was purchased by Brunswick Corporation and Bentz continued to serve as Triton's Founder and Chief Executive Officer until 2018.
In September, 2018, Bentz founded Caymas Boats. Over the course of his fifty year career in the marine industry, Bentz has also contributed his time and expertise to the industry by serving on the Board of Directors of the National Marine Manufacturers Association, the National Association of Boat Manufacturers, the American Sportfishing Association, the Boating Partnership Council and the Congressional Sportsmen's Foundation. As an avid outdoorsman, in 1995, Bentz was appointed by the Governor of Tennessee to the Tennessee Wildlife Resources Commission.
Bentz lives in Nashville with his family.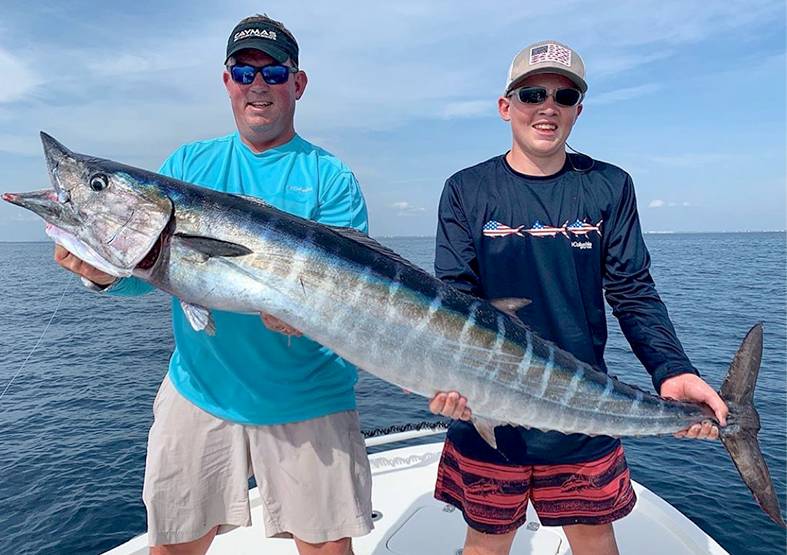 ADAM ADKISSON has been an outdoor enthusiast since childhood and has always had a passion for fishing and hunting.  Adam is a native Tennessean, growing up in Oak Ridge and attending the University of Tennessee.  Adam has nearly two decades in the marine industry.  Following a successful career as a consultant and contractor, it was an easy decision for Adam to join Brunswick Boat Group in the early 2000's in Knoxville as an Integration Manager.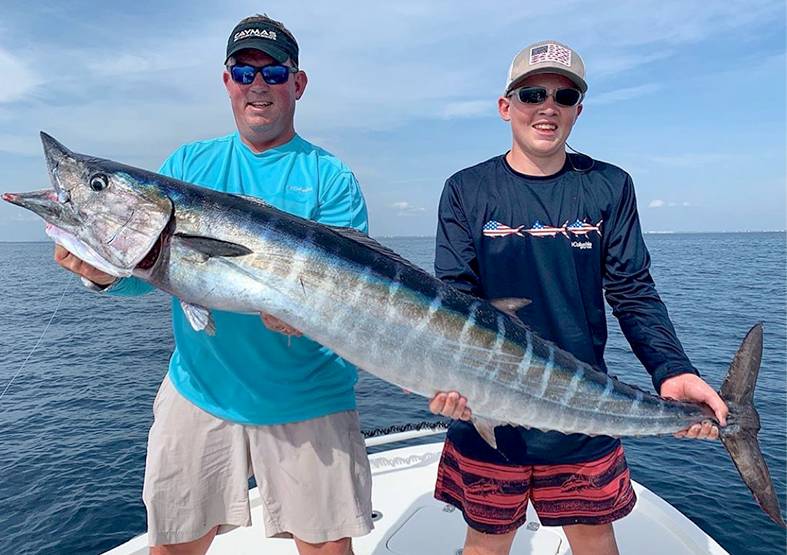 As someone who always aspires to learn more, Adam joined Triton Boats as the Supply Chain Director and moved his young family to Middle Tennessee in 2005. Triton Boats was the perfect fit for Adam, an avid angler who frequently fished tournaments in freshwater and saltwater. Once at Triton, Adam quickly became integral to the core Triton leadership and rapidly advanced to Vice President of Sales and Marketing.
Adam was a major innovator of product development for the Triton line and learned the performance boat building business inside and out. In 2018 Adam partnered with longtime mentor, Earl Bentz, to form Caymas Boats. Adam is President of Caymas Boats and is tirelessly working to grow this new saltwater and freshwater boat company.
Adam lives in Franklin, TN with his wife, Gwen, and children, Wayland and Caylee. The whole family enjoys sharing the outdoors together and Adam is proud to be teaching his family his love for hunting and fishing.
TODD FALK,
VP SALES & MARKETING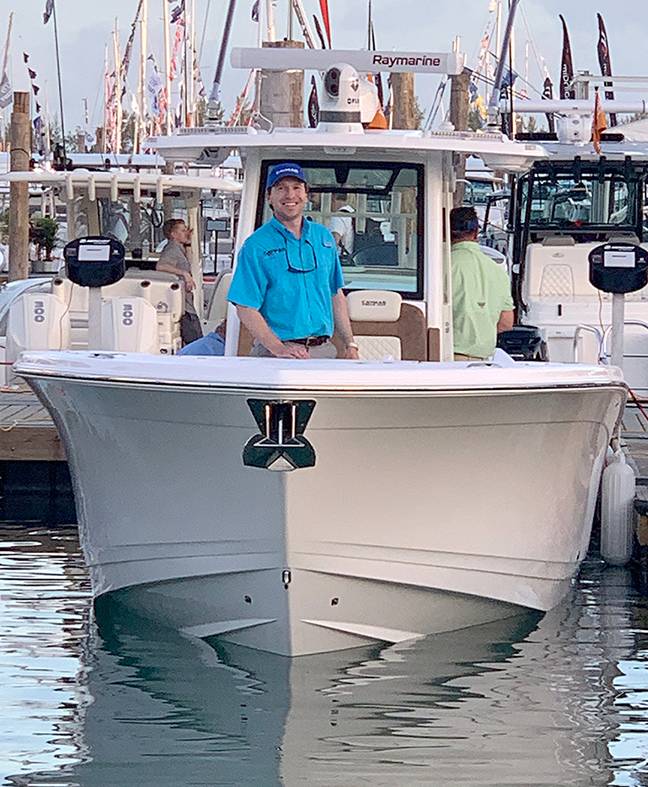 Todd Falk joined the Caymas team in February of 2020. As a lifelong boater, fisherman, and outdoor enthusiast, Todd is passionate about the marine industry. Early on, Todd ran the inland waters between Nashville and the Gulf Coast with his parents and sister. He obtained his USCG Captains' license (Master-Mate 100 ton) at the age of 18, and spent most of his high school and college summers boating and fishing the waters of South Florida and the Bahamas. He received his undergraduate degree in mechanical engineering from Vanderbilt University in 2002, and worked as a project manager in the construction industry for 3 years before returning to Vanderbilt to complete his Masters in Business Administration. He then entered the healthcare industry, working his way up at DaVita Healthcare Partners to Division Vice President. After 9 years at DaVita, Todd joined QualDerm Partners, a start-up business in dermatology, as Chief Operating Officer, where he was able to leverage his skill set to take the company on an aggressive growth path for the next 4 years. When the chance to join Caymas Boats arose, Todd eagerly jumped at the opportunity to combine his passion for boating and fishing with his business experience. Todd serves as Vice President of Sales and Marketing, and is actively involved in new product development and design.
Todd resides in Nashville, TN with his wife, Amelia, and their two sons, Fletcher and Jackson. They can be found on the lake, at the farm, or on the water between Stuart and Ocean Reef Club.