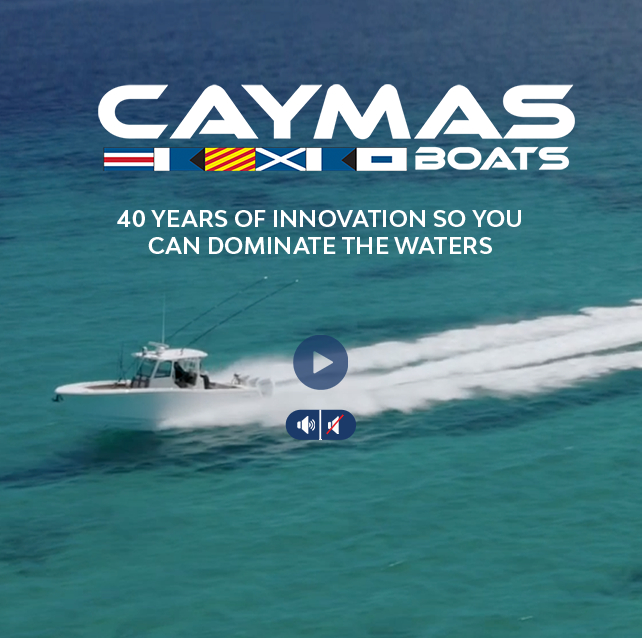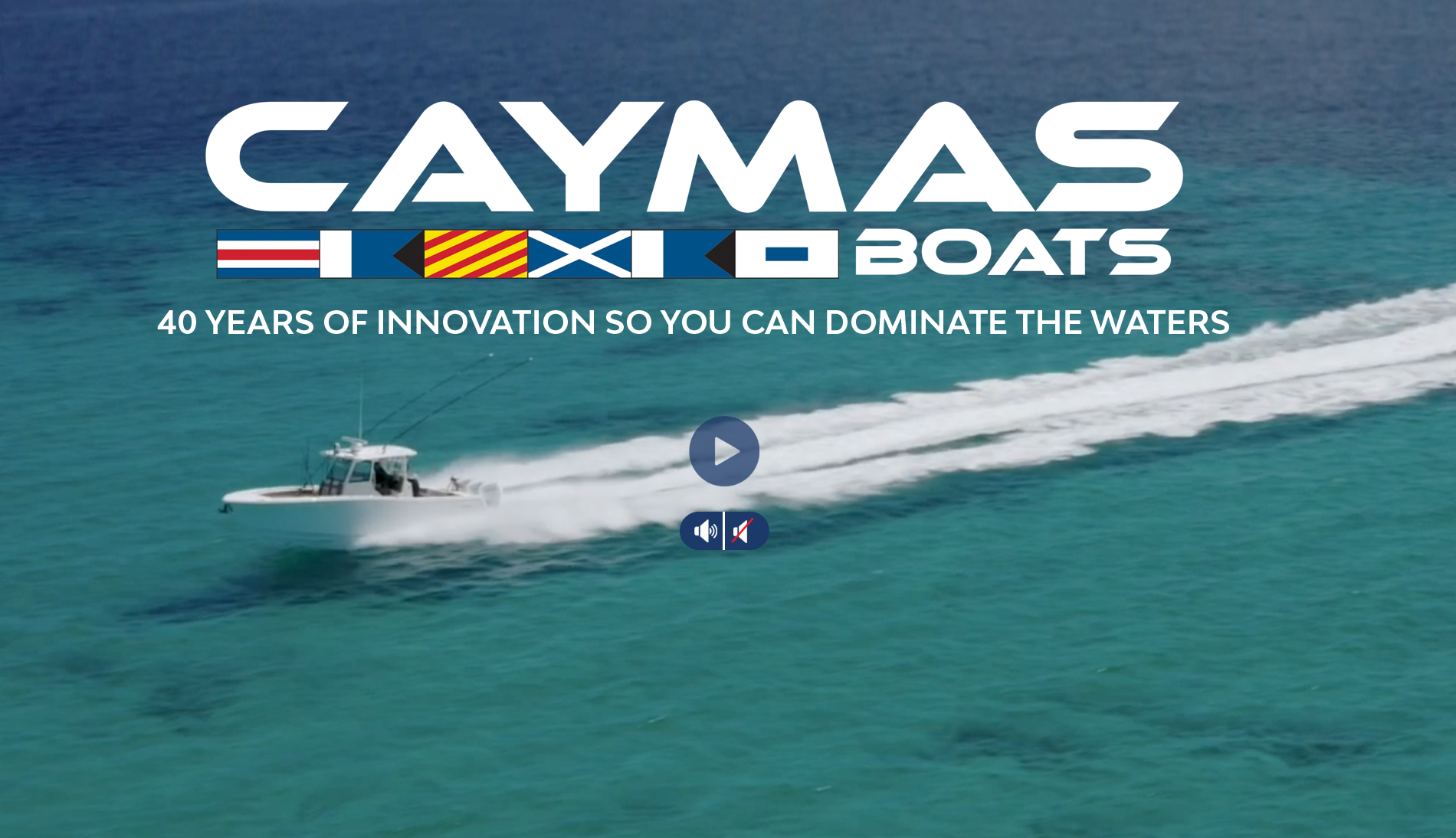 Caymas Experience Demo Tour

Coming to a Port near you!
Caymas Boats was founded in 2018 by marine industry veteran Earl Bentz. Caymas is dedicated to distinguished design and meticulous construction of the highest-quality custom fiberglass fishing boats. We promise you that our teams' combined 1600+ years of experience will provide you with superior quality, performance, and innovation. We invite you to explore why Caymas should be your choice for a lifetime of exceptional boating.
The new standard in quality & performance no matter the water.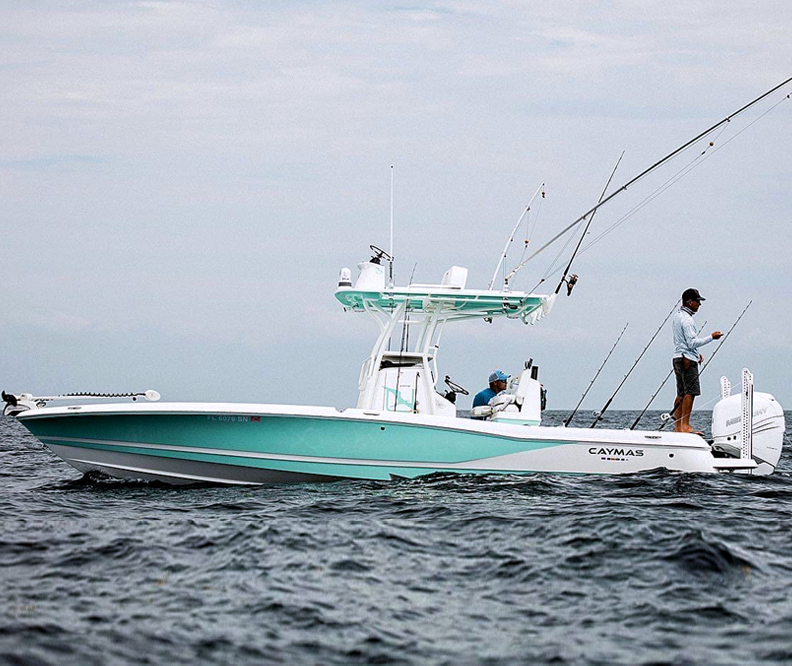 In our Saltwater Division, Earl's ambition is to design and build an uncompromising fiberglass fishing boat for both inshore and offshore anglers. Earl has partnered with Michael Peters Yacht Design in the creation of the new line of Caymas Saltwater Boats. Every Caymas Saltwater hull is designed with Michael Peters' patented Stepped-Vee Ventilated Tunnel Hull (SVVT). For the Caymas Saltwater Boat owner, this hull technology will increase speed and fuel economy by reducing water drag, as well as provide a more luxurious and drier ride.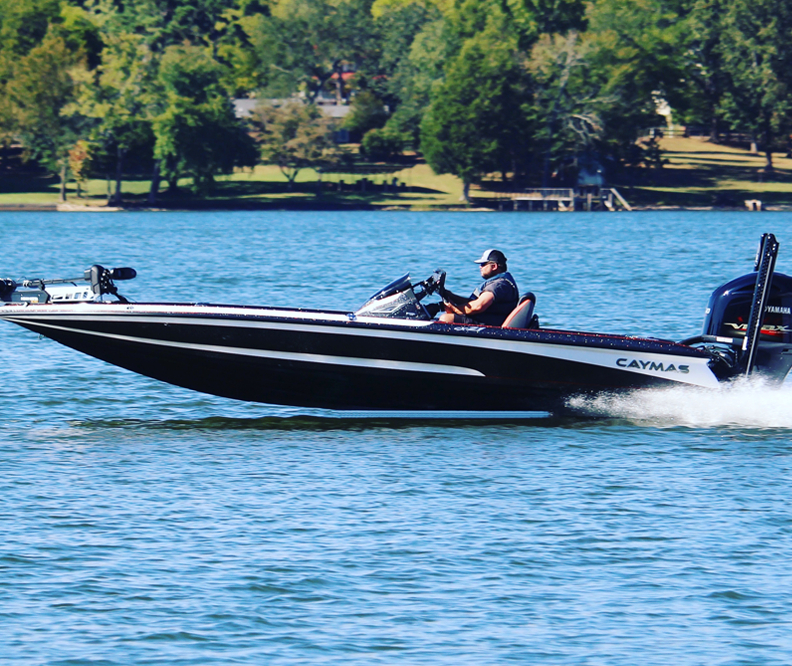 As a pioneer in the Bass Boat Manufacturing Industry, Earl's vision for Caymas' Freshwater Division is to build his best-performing bass boat to date. With an average of 30-years of experience in fiberglass manufacturing, our freshwater development team strives to provide our customers with a dry ride, maximum speed and comfort, superior safety and effortless performance.
"The Boat Performed Flawlessly"
I recently completed a 200-mile run from Stuart, Florida to Chub Cay in the Bahamas aboard the 341 Caymas, in 3-5' seas and winds gusting to 25 kts. The ride quality of the Michael Peters designed double-stepped hull was phenomenal. Solid, soft, efficient, and dry, are all words I would use to describe the ride quality. We spent a week fishing, diving, and cruising. The layout of the boat is well thought out and caters to both hardcore fisherman and the weekend adventurer. We put the Caymas 341 to the ultimate test by crossing to the Bahamas in less than ideal conditions, and the boat performed flawlessly.
"Caymas [has] hit a homerun with the CX Line"
With all the changes in the bass boat industry the past few years, I was ready for a change. I was looking for a boat that I knew was quality built, had the performance I was looking for, and still competitively priced. As soon as I sat in the driver's seat, I knew that Earl Bentz had raised the bar. You can tell these boats were designed with the fisherman in mind. My CX-20 Pro handles rough water like a dream, and is the easiest boat to drive at high-speed (upper 70's). Earl and the crew at Caymas have hit a homerun with the CX line of tournament bass boats.
— J.P. From Knoxville, TN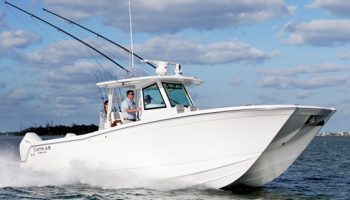 THE CAYMAS 34 CT IS THE NEWEST MODEL IN THE REVOLUTIONARY CAYMAS LINEUP
Sometimes it's good to disrupt the industry and create something new. At Caymas, we pride ourselves in innovation and customization, offering the highest level of quality for competitive shermen and everyday anglers. The same excellence our customers come to expect from…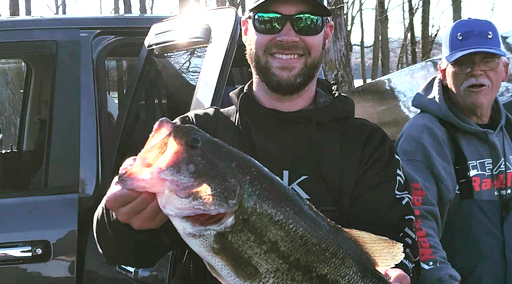 CAYMAS BOATS TO REWARD TOURNAMENT-WINNING BASS ANGLERS UP TO $10,000
Caymas, the hot new bass boat brand headed by marine industry legend Earl Bentz, announces the introduction of its groundbreaking tournament incentive program: Caymas Cash. By promising Caymas boat owners' payouts of up to $10,000 per tournament victory, Caymas Cash is now the most lucrative tournament rewards program in the entire bass boat industry.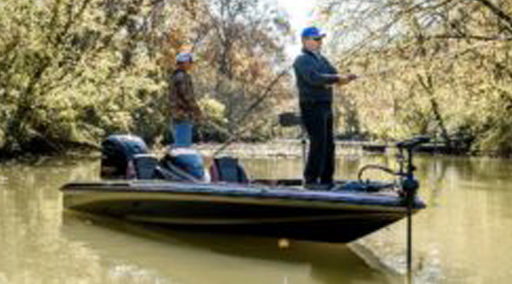 NEW CAYMAS CX 20 DELIVERS UNCOMPROMISING FISHABILITY AND PERFORMANCE
Caymas Boats, the bold new fishing boat brand led by legendary marine industry pioneer Earl Bentz, has announced the second in its CX series of revolutionary tournament bass boats: the CX 20. Geared toward hardcore tournament anglers who demand uncompromising fishability and blistering performance, this awesome new Caymas model promises . . .